Immerse yourself in the captivating world of contemporary art
Follow our exhibitions and find the work of art according to your budget.
Allow artists who exhibit in our contemporary art gallery to continue to bring their works to life through this showcase.
A world without words, where emotions speak to everyone.
An authentic and captivating art gallery that lives within its walls and on the net..
OUR STRENGTH

* The commitment of volunteers at the service of the artists.

* Combine exhibition in gallery with exhibition on the net.

OUR VALUES

* Trust and sharing

* Valuation of artists
The gallery and you:
Open Wednesday to Saturday from 3 p.m. to 6 p.m. or by appointment at 07.60.45.80.77
In December 2023, the gallery is open:
Sunday December 3 from 10 a.m. to 6 p.m. without interruption, and Sunday December 10 and 7 from 3 p.m. to 6 p.m.
Secure payment on the site, or in several installments possible in the gallery
The gallery is located in Montsûrs in Mayenne, Pays de la Loire, near Laval
They exhibited with us recently: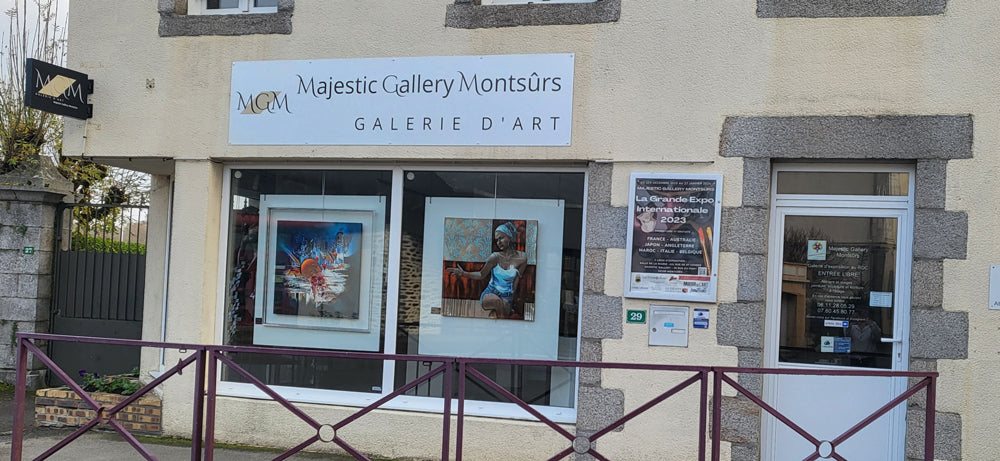 Find all our artists
Painters, painters, photographers, sculptors, writers, poets...
Come meet them
Come in
The door is here...
The artists of the site